Weekly Radio Net




Every Tuesday, 7 PM on RARC Repeater
---
The weekly Tuesday evening net on the RARC VHF repeater (VE7RMD) on 147.140 MHz, +600 kHz offset and 79.7 Hz tone is one of the club's core activities. The directed but informal net hosted each week by a club member from a roster of net control operators, is open to check-ins by all radio Amateurs starting at 19:00 and usually runs to19:30.
We are always looking for club members to join our roster of net control operators. Our rotation for runing the RARC weekly net is once or twice every two months. Please contact the club's Tuesday Net Coordinator, Allan, VE7WXZ for more info about the weekly net.
---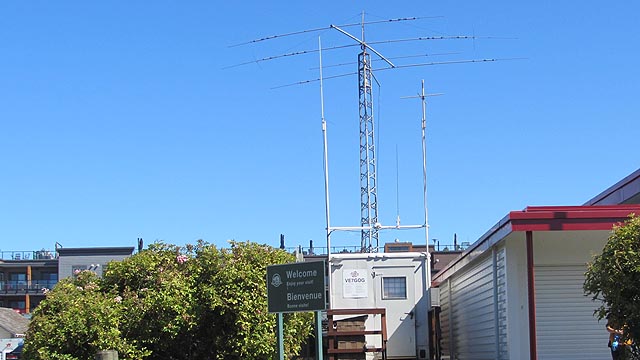 ---
PURPOSE FOR HAVING A WEEKLY NET - Most Amateur radio clubs that operate (VHF and UHF) repeaters host regularly scheduled nets for the following reasons:
- Occupy the repeater frequency and test the repeater equipment,
- Enable club members and other Amateur stations to test personal radio equipment,
- Exchange greetings and discuss matters concerning Amateur radio, and
- Practice voice operation procedures.
---
WHY DO AMATEUR RADIO CLUBS HAVE REPEATERS? - Amateur radio repeaters (using allocated VHF and UHF frequencies) form the technical backbone for communication support during emergencies. Repeaters are often used to conduct on-the-air training and simulated emergency exercises.
---
OWNERSHIP OF RARC REPEATER AND FREQUENCY - Repeater operations consist of the following components:
Repeater Equipment - The repeater (consisting of a transmitter, receiver, duplexer (filters) and controller) and antenna may be owned by any party and situated at any location where transmitted signals do not cause interference. The equipment for the RARC repeater is owned by City of Richmond and situated at the Public Works Yard.
Repeater Frequency - Frequencies for the RARC repeater (VHF: 147.140 MHz, and UHF: 442.375 MHz) are allocated by ISED under the coordination of British Columbia Amateur Radio Coordination Council (BCARCC) for use by all operators with authorization to use Amateur frequencies. Noone is permitted to own a repeater frequency, just like any other Amateur radio frequencies.
Call Sign for Repeater - Call sign for the RARC repeater, VE7RMD, is issued to the club through the sponsorship of a RARC member. The call sign is associated with the allocated repeater frequency and should only be used by the repeater for station identification. Club call signs and other station call signs are used for transmitting radio traffic.
Sponsor for Repeater - The repeater, VE7RMD, is sponsored by RARC. All repeater (stations) need to be sponsored by a registered Amateur radio organization.
---