Fall 2019
Basic Qualification Radio Course
Feb. 9 to Mar. 16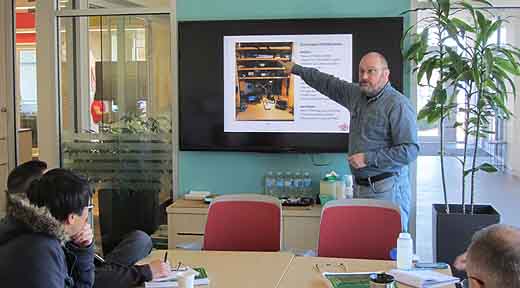 About the Radio Course
The Basic course consists of 15 hours classroom instructions with the curriculum based on topics covered by the qualification exam and the class syllabus to include hands-on practices with additional presentations to give students a greater understanding of the Amateur radio hobby and its involvement in emergency communications.
Classes are held over five Saturday mornings with the exam on the sixth class. The classroom is in a boardroom environment at the Vancity 'Community Stage' (at both Richmond branches) with class size limited to no more than 15 students for more productive discussions and knowledge exchange.
Registration fee of $100 includes: Coax Publications textbook (cost $60 retail), instructor notes, qualification exam, and immediate (on-line) registration of call sign with ISED (Industry Canada) upon passing exam. Successful students will each receive one year trial membership with RARC.
Fee payments can be made by cheque or cash. All payments should be made payable to 'Richmond Amateur Radio Club.' Early payments can be arranged so students are able to pick up their text book before class.
---